10 Wedding Lehenga Trends You Need to Know in 2023
While most of the world has been embracing intimate, minimalist weddings in recent years, Indian brides have gone all out - decked in many dupattas adorned with heavy gems and gold. With a smaller budget for guests and a bigger location, the bride's attire received greater attention. However, our adored brides made up for it by wearing some of the most colourful and heavily-embellished lehengas we've ever seen strolling down aisles.
Instead of fighting it, Indian brides are rolling into the times we're in, making the best of it with some entertaining twists on old favourites. Traditionally, Indian brides wear the sacred hue of red as a sign of Mars (the Hindu astrology planet in charge of marriage) and prosperity, but today's modern brides are choosing bright fuschia, tones of green, yellow, and, in some cases, all of the above.
As we'll be approaching the wedding season soon, it's time to revisit a few emerging bridal fashion trends, particularly classic outfits such as lehengas. Scroll down to view our insight into the recent trends in bridal lehengas for 2022 and 2023 to get a sense of what we can expect from our beautiful brides in the upcoming wedding season!!!


Anarkali Silhouette
Although there are various new trends in bridal lehengas, such as asymmetrical hems and bodycon skirts, the A-line lehenga, also known as the 'Anarkali Silhouette,' will never go out of style. Because of its endless allure, many millennial brides have adopted this traditional and gorgeous style. Plus, the sensation of twirling in this flamboyant ensemble is heavenly!
Astounding trails
A sprawling lehenga trail, no matter how long, can give your bridal look a stunning queen-like vibe. Most designers and couture labels have begun to include these sweeping trails into their lehenga patterns in recent years. And it's all about them for brides! We expect this trend to take off, and we're expecting to see some more dramatic lehenga trails.


Classic white and off-white hued lehengas
Whenever it concerns Indian weddings, we're most familiar with bridal lehengas in shades of red, pink, and orange. Traditions have evolved over time, as has the thinking of those involved in weddings. As a result, we're seeing an increase in brides wearing white lehengas to their weddings. White bridal lehengas are both beautiful and elegant, and while they are unusual, they stand out because to their quirky aspects.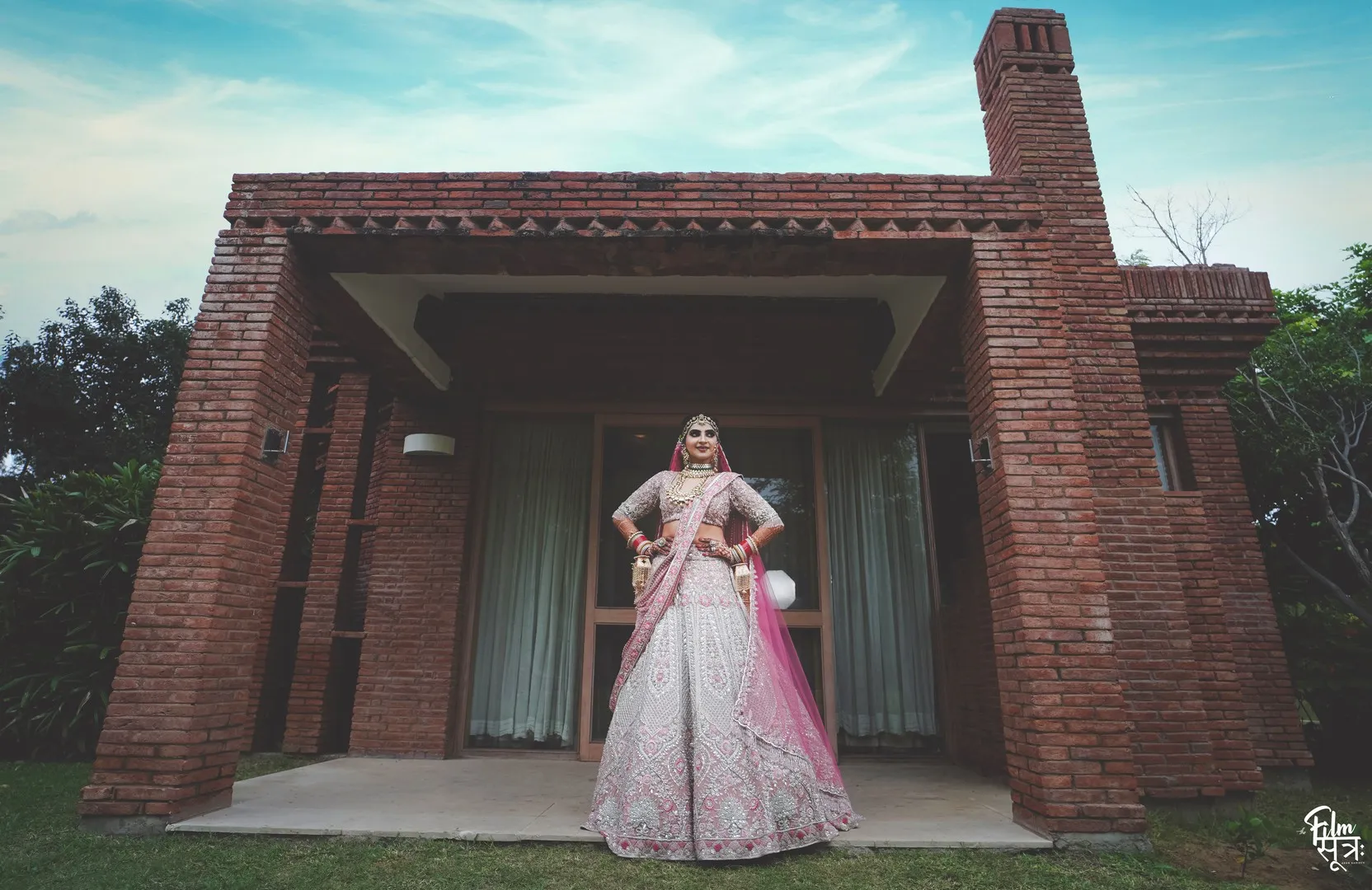 Playful prints for pre-wedding
When it comes to deciding amongst style and comfort, brides have been favouring the latter, particularly during pre-wedding events. More and more brides are opting for printed lehengas for their pre-wedding ceremonies such as mehendi and haldi, saving the major fairy-tale emotions for their wedding day. And since these lehengas are much more laid-back doesn't mean they're any less beautiful. Printed lehengas, on the other hand, are more appealing to us because of their unusual colours and bright prints. They're also the easiest to repurpose later.
Bright and Out-of-the-ordinary hues
Bridal lehengas continue to astound us with their versatility. Brides are either opting for the usual red lehengas or surprising us by wearing colours like yellow, orange, or turquoise blue! There is no longer any middle ground. And with their exquisite patterns in unusual colours, artistic designers seem to be doing everything they can to fit the changing millennium bride. If you're weary of neutrals, crimson, or pastels, these vibrant hues are perfect for you!
Shimmer and glitter all the way!
Shimmer will be a favourite choice among brides in 2022 & 2023, whether it's in the shape of mirror work, sequins, or metallic embroidery. The nicest part about such lehengas is that you'll have one made to order from nearly any designer or couture house. On your wedding day, you deserve to shine, which is why a glistening lehenga should be your first pick!


Living that 'Princess Dream'
What is a bridal lehenga without a lot of fluff and flair, right? And it's all because of the can-can tucked between the layers of the skirt. This simple net adds just the right amount of volume to your lehenga, making you feel like a princess on your big day! This trend provides your outfit an electrifying effect and works best with airy fabrics like georgette, chiffon, or crepe, allowing you to move around freely without feeling restricted by the can-can and allowing you to live in the present magnificently!
Good old love for Pastels and Florals
Pastel lehenga patterns have been a popular trend for a few years now, and we know they're here to stay. Pastel lehengas with floral embroidery are particularly lovely. While many brides in 2021 did chose for this look, we expect even more to wear pastel lehengas with floral embellishments for their pre-wedding events!
Obsessed with Blurple
The Pantone Color 'Very Peri,' or 'Blurple,' is the Pantone Color of the Year for 2022! Pantone has created a completely new tone and dubbed it the Pantone colour for 2022 for the first time in 22 years. And this bright hue is sure to get people's attention. Although not the identical shade, we've already seen actress Anushka Ranjan wow us with a similar hue on her wedding day, and we're looking forward to seeing more brides embrace this lovely pastel shade in the coming year!
All that sparkles is GOLD!
Gold is going to be a popular choice for brides in 2022 since it may be worn from the wedding to the afterparty. Couples are limiting their wedding celebrations to more meaningful, personal ceremonies, rather than the numerous events that used to make up a wedding. Golden lehengas, on the other hand, are a versatile outfit that a bride can wear directly from the mandap to the reception without changing.